CASE COS Charity at Home and Resilience Amidst Pandemic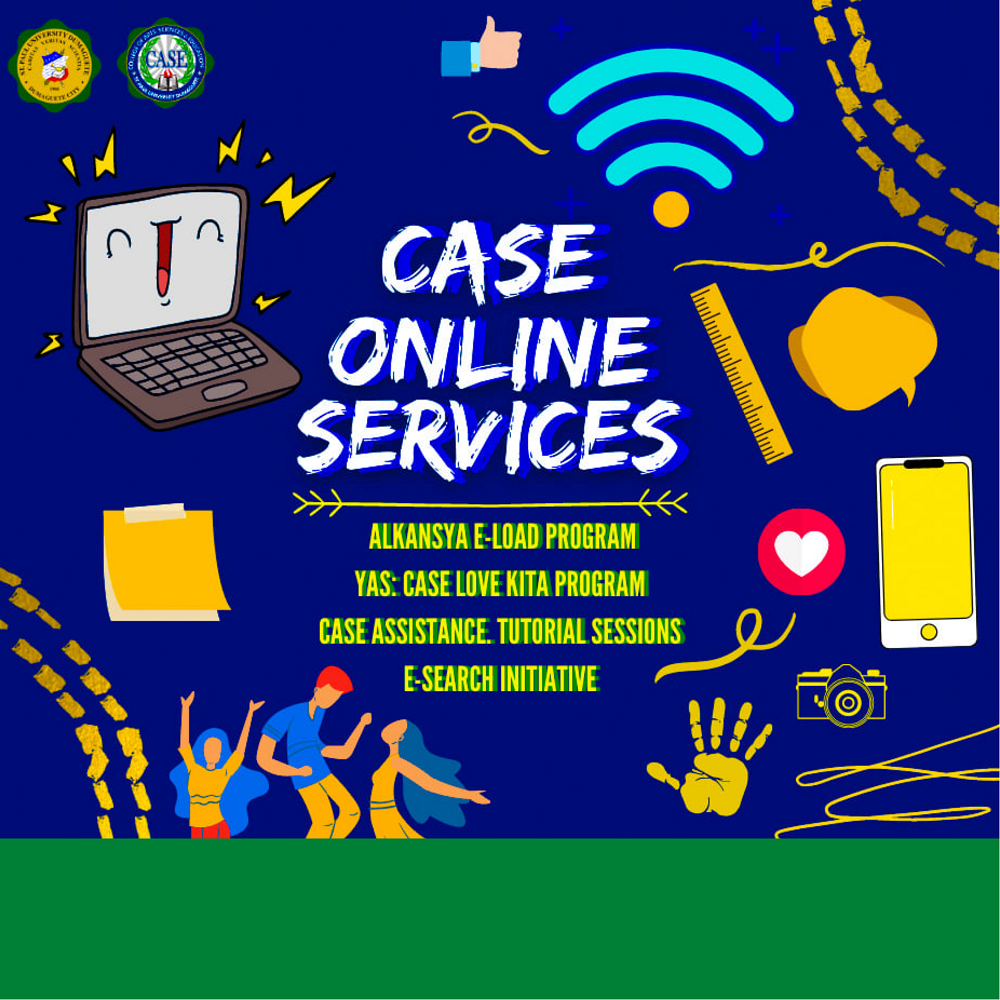 COVID-19 pandemic has significantly brought changes not only to the world's economy but also importantly to the educational system as the increasing number of COVID-19 cases threatens the security and safety of all people demanding unprecedented means to cope up with the new normal set-up in the academe.
St. Paul University Dumaguete, in response to the demands in the new normal set-up and with the intention to prevent the increasing transmission of the virus and mitigate its effects to the communities have implemented the Paulinian Blended Learning (PBL) wherein it provides students to choose between PaulSync or PaulThumb modality to continue their learning amidst the pandemic.
However, with the new educational landscape, challenges in terms of access in electronic devices, reliable internet connection, and learning management system, arises.
Thus, the College of Arts, Sciences, and Education have also responded to address these challenges by organizing relevant programs and initiatives through their CASE Online Services (COS) that aims to practice "charity begins at home".
There are four sub-programs under Case Online Services (COS) with specific chairperson namely; Alkansiya E-load Program headed by Rosemharie Servado (BSED-III General Science); YOU ARE SPECIAL (YAS): CASE LOVE KITA headed by Carl Joel Tilos (BSED-III General Science); CASE ASSIST Tutorials (CATs) headed by Rose Ann Mira (BSED-III Math); and e-Search Initiatives headed by Joannah Margaret Villaflor (BSED-II General Science).
The Alkansya E – load Program is a fund-raising activity initiated by the CASE department that aims to assist students by providing loads for deserving students that has internet difficulties and are not financially able. There are 3 initiatives under this program which include E-loading Services, "Load Mo, Tulong Mo" and "Utang Load, Pay Later".
On the other hand, You Are Special: Case Love Kita program is a gateway for CASE students and teachers alike to express themselves emotionally as it boosts the morale and encourages them to create inspiring messages and make motivational posts. It especially creates an atmosphere of being a family--- which in turn is beneficial for their mental health. The activities are posted online in the official Facebook Page of CASE. Initiaves under YAS: Case Love Kita are YAS posts, Birthday Post and #CASEInspire.
YAS posts are online affirmations or message of gratitude posted anonymously. Senders send messages to an active online form which are dedicated to someone in CASE, which is processed and posted online. Birthday Posts is where CASE faculty are remembered in their natal day by posting a greeting in the official Facebook page and #CASEInpire activity will allow CASE students to share inspiring and encouraging messages with their fellow students.

Moreover, CASE ASSIST Tutorials (CATs) is a peer tutorial program where CASE students are provided the opportunity to be of service to one another through tutorial education and uses a peer-mediated strategy that involves students serving as academic tutors and tutee online. Using online platforms where students serve as peer tutors across year levels and courses that aim to establish good relationships to fellow students. It promotes collaboration which will create a conducive and safe online learning environment with peers.
The E-Search initiative serves as a helping hand for those who have limited data or has only their mobile phone as a primary device. Through Microsoft Teams, Electronic Mail, Facebook, SMS, and Voice Call The benefactor will be given the document (pdf format), pictures, or any resources that they cannot access on their own.
The available programs under CASE Online Services generally aims to give assistance financially to those CASE students who have difficulty attending the online classes; boost the morale of the students in support to mental health especially in these trying times; and assist their co-students in their academic difficulty while enhancing their own knowledge in their field of specialization.
Through this simple act of kindness and generosity it will create a one-of-a kind learning and teaching experience where everyone will feel the warmth and belongingness in the CASE family.