SPUD "NO to 174-hectare Smart City."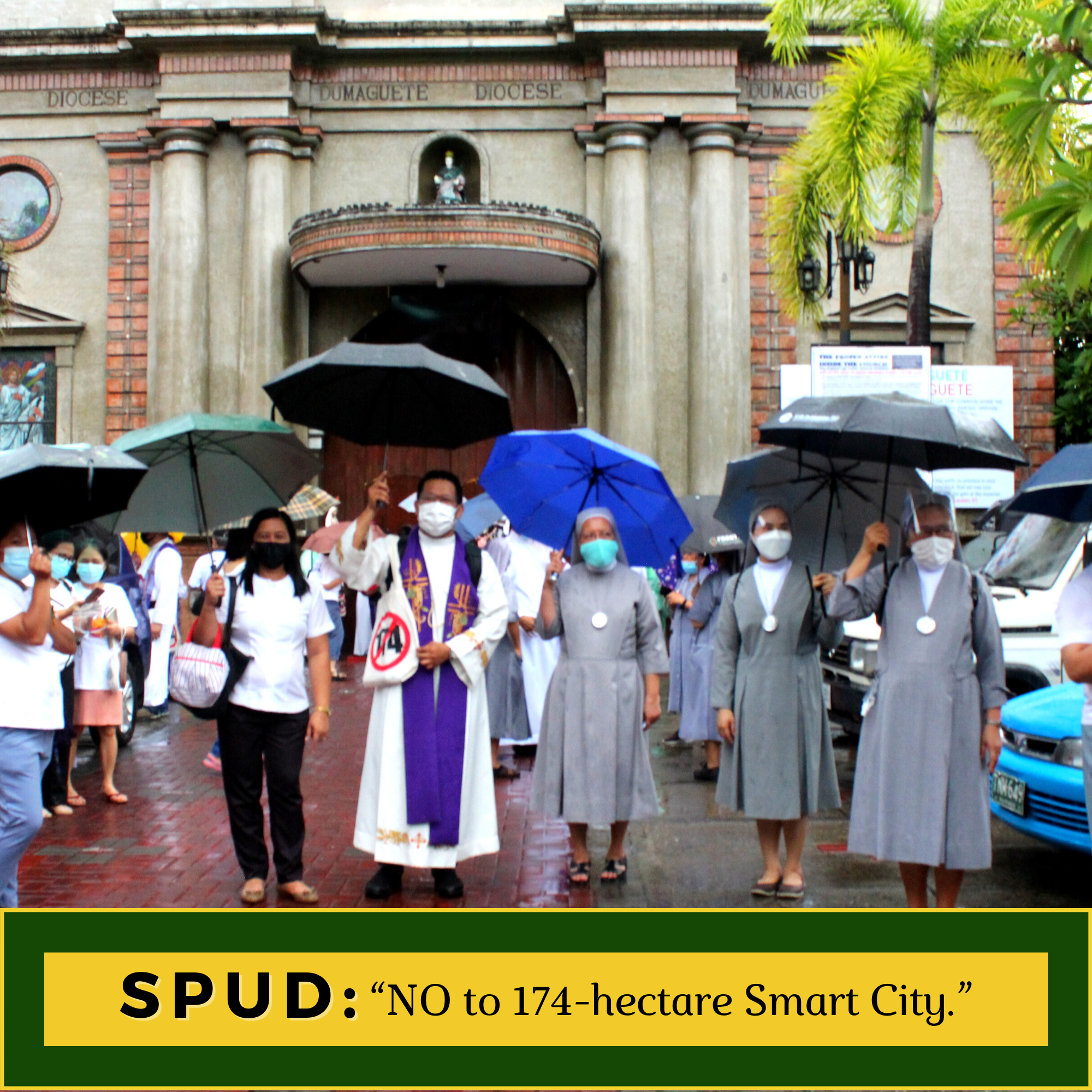 By: SPUD Publication
SPUD joins Penitential walk vs. 174-Smart City Project
St. Paul University (SPUD) president Sr. Joseline Lasala, SPC,  spearheads the university in opposition to the proposed 174-hectare Smart City in the Rizal Boulevard last September 6, 2021.
The university strongly opposes the reclamation as its values ground this on advocating the environment and the common good of its people; the moral obligation to be its responsible stewards.
The university personnel joined the Penitential Walk in full support against the said project.