Miting De Avance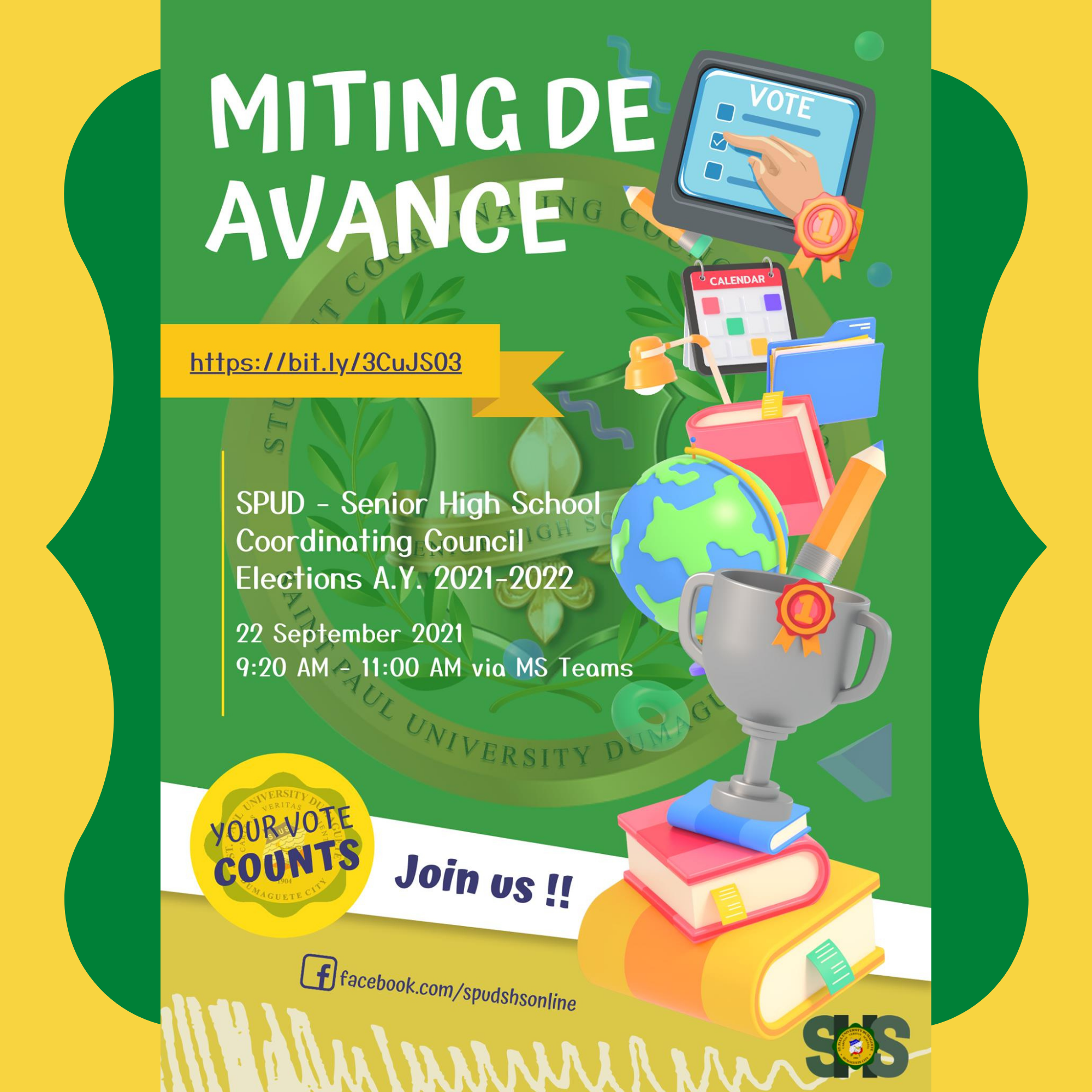 Good day, Paulinians, we are inviting all of you for the Miting De Avance tomorrow, September 22, 2021, from 9:20 AM to 11:00 AM. Don't miss this opportunity to connect with the members of both the TARA and CRUSH partylists and be all ears on the advocacies they have for you for this academic year.
To join, please click the link: https://bit.ly/3CuJS03
We look forward to your active participation tomorrow! Aim High and God Speed!