SPUD-CEI DOES IT AGAIN!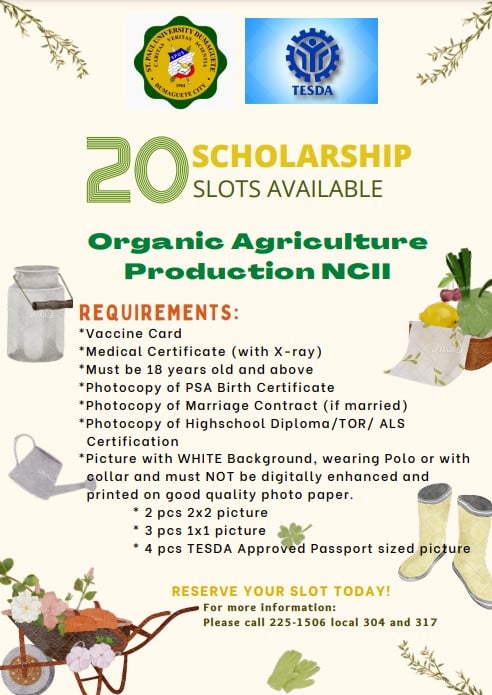 "Thank you so much ma'am Lorielin Janiola-Oira a very generous woman always pakaon ra jud ni siya lipay kaau mga students ani niya." Said Arlen Binondo, the adviser of the 32 student-scholars of the Joint Delivery Voucher Program (JDVP) who completed the Organic Agriculture Production (OAP) NC II at Anahaw Integrated Farm Sibulan last April 19, 2022, and April 23, 2022.

St. Paul University Dumaguete – Continuing Education Institute (SPUD-CEI), headed by Ms. Lorielin Janiola-Oira, in partnership with the Department of Education (DepEd), produced 32 competent student-scholars from Valencia National High School and 19 competent student-scholars from Mabato High School. They completed the OAP NC II with a 100% passing rate.

The JDVP scholarship partners with national high schools to help students gain relevant industry or workplace exposure. These students can avail themselves of the said scholarship for their skills enhancement for a holistic technical education preparing them for employment or entrepreneurship.     
Currently, SPUD-CEI is accepting scholarship applications for the next batch of applicants.