SPUD- Graduate School DBA Students conduct a Seminar on Transformational Leadership to the Employees of Big Poppa's Del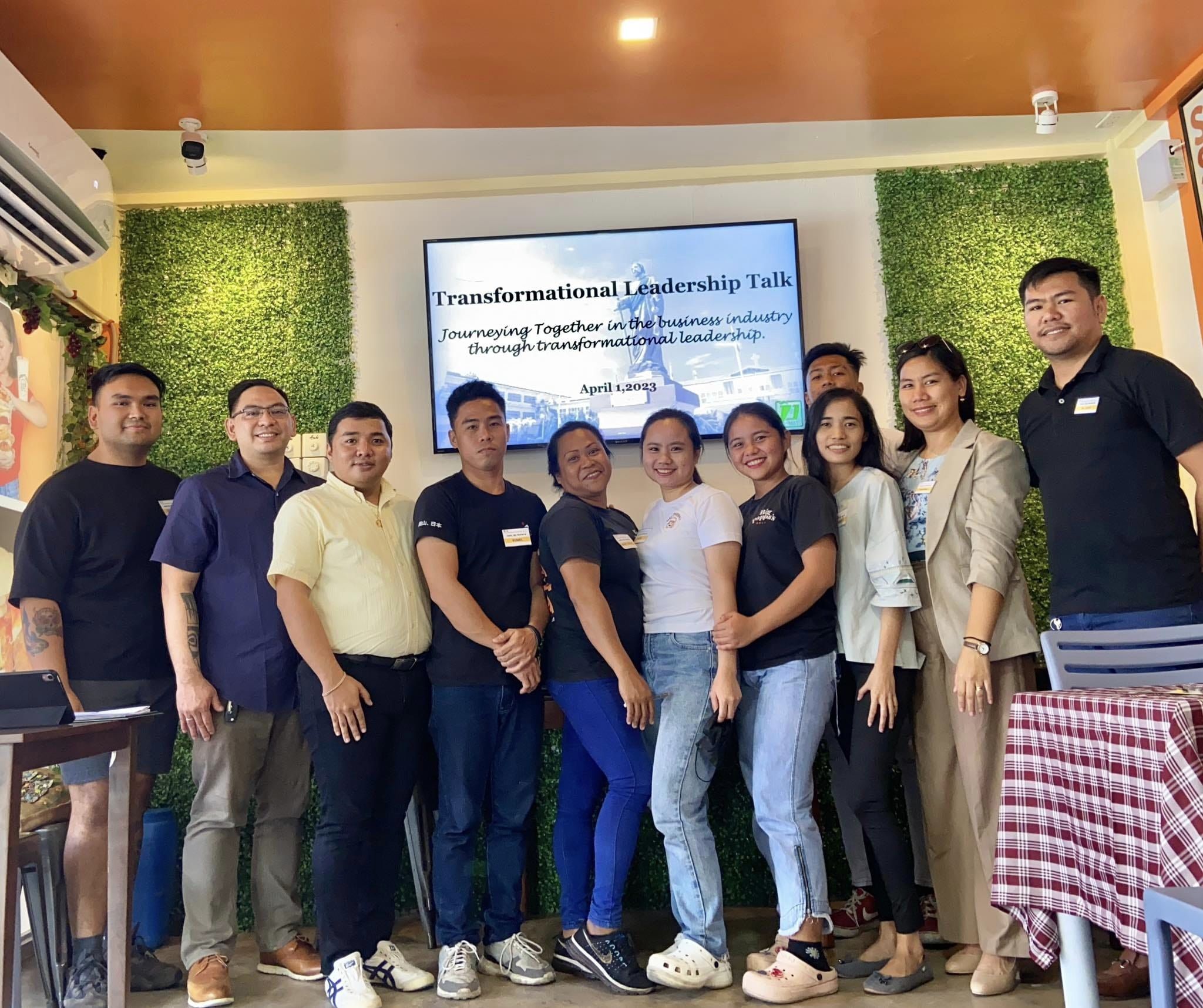 Three students from the Doctor of Business Administration Program conducted a half-day seminar on Transformational Leadership, which held on April 1, 2023, at Big Poppa's Deli, JEV Business Center, Hibbard Ave., Dumaguete City.
The seminar objectives were: To recognize one's transformational leadership characteristics; to foster the development of good communication; and to implement effective delegation and appreciate the beauty of the hospitality industry.
Mrs. Jasmine Grace D. Camayra, Assistant Director of Northern Negros State College of Science and Technology, discussed the vital role and contribution of communication in the business industry. She added that communication boosts employee morale, engagements, productivity, and satisfaction.
Engr. Rodele Y. Dacumos, Founder, President, & CEO of Dacumos Group, Inc. delivered a lecture on Implementing Effective Delegation and its great contribution to the success of Big Poppa's Deli. Engr Rodel gave emphasis that delegation effectively saves time, prepares employee to manage large tean, and inspires employees to perform better.
Mr. Zecariah Chito A. Jumawan, LPT, MBA-HTM, Teacher at St. Paul University Dumaguete energetically and lively delivered his talk on the beauty of the hospitality industry. He also highlighted the importance of understanding the secret of successful customer service.
The seminar was a requirement of the class of Dr. Kent G. Omison, LFA, ClSSYB.
Good job, DBA doctorands!