SPUD-BED: Planting seeds of love and hope!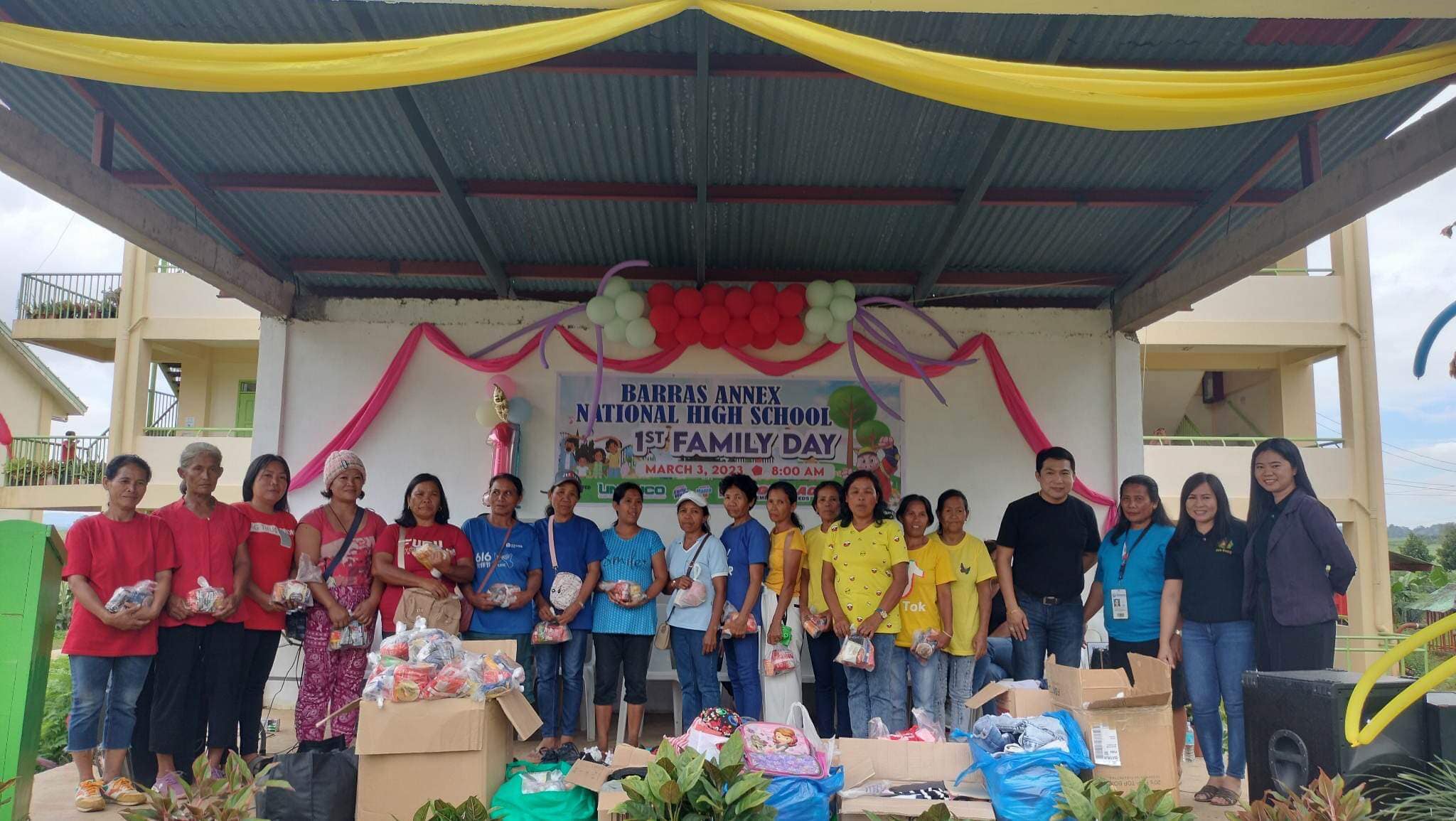 St. Paul University Dumaguete - Basic Education Department, headed by Sr. Ma. Althea Alfonso, SPC, gives back to the community through pre-loved items and goods gathered that were primarily donated by the students of SPUD-BED, teachers, and parents, as part of the "Act of Love" program.
These gifts were directed to Barras Annex National High School last March 3, 2023 along with the faculty representatives of SPUD-BED, Mrs. Vanessa Pis-an and Ms. Jean Palmes. The gesture was made possible through a former faculty member, Mr. June Rett Aquino, who served as the liaison to the said recipient school, humbly knocking on the doors of SPUD-BED, which is intended to benefit the families of the students of Barras Annex NHS.
On the day of the visit, the beneficiary school was also celebrating their Annual Family Day, where families gather and have fun. The said activity became more communal and meaningful because of the visit which sparked inspiration to the families to share to the other members of the community.
The said Family Day of Barras Annex NHS was attended by the Mayor of the municipality Mabinay, Hon. Ernie "Jango" T. Uy with his wife, and the Vice Mayor of Mabinay, Hon. Joeterry A. Uy, who is a proud Alumna of St. Paul University Dumaguete (HS '95). Both the Mayor and Vice Mayor exchanged greetings with the representatives of SPUD-BED.
Mayor Uy, on his speech, emphasized the value of sharing and generosity as he set the outreach activity of SPUD-BED as an example; "being a blessing to others".
This endeavor wouldn't be possible without the generosity of the students of St. Paul University Dumaguete - Basic Education Department students, families, teachers, and the whole Paulinian Community.