BED Summer Enrichment Program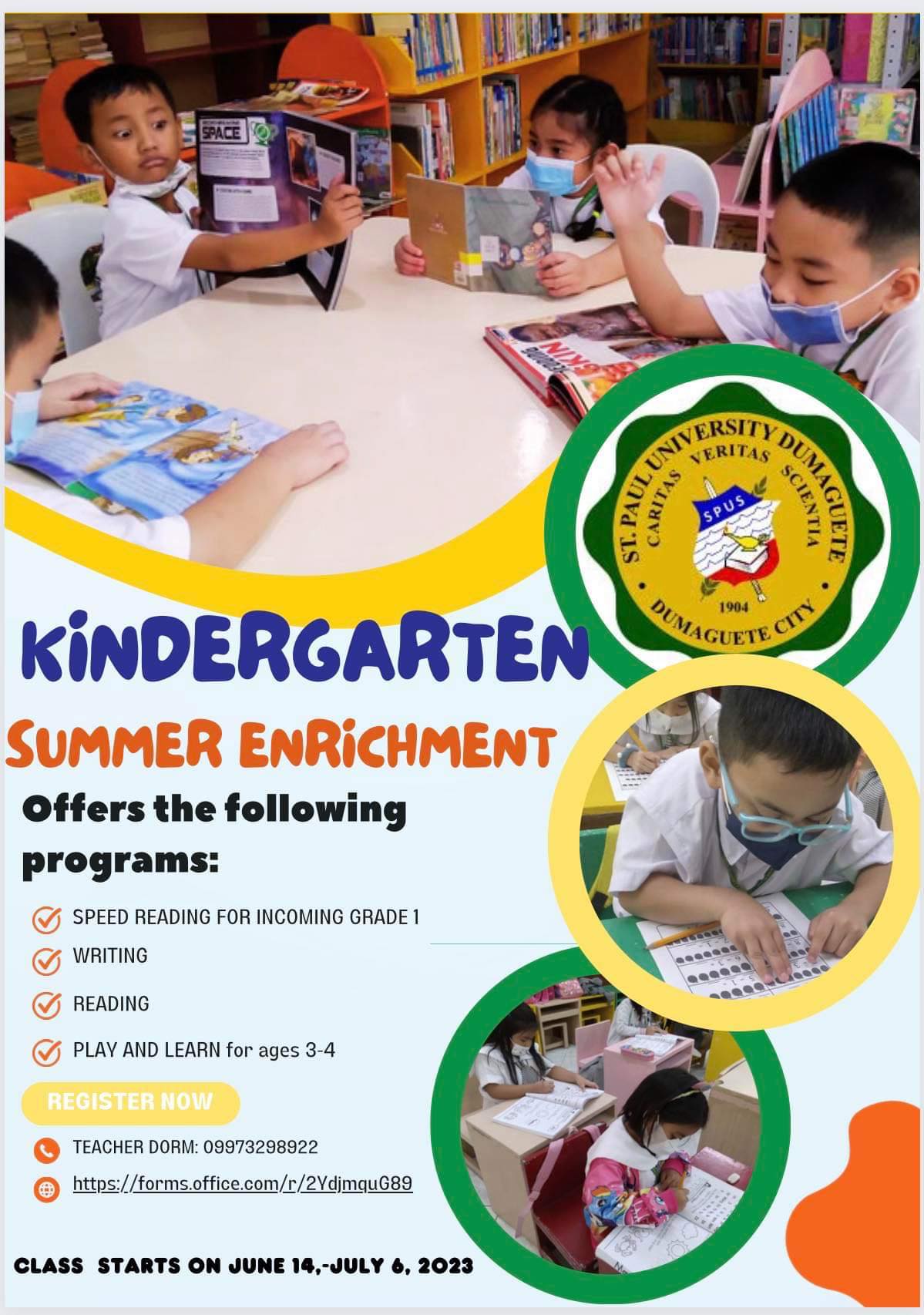 The Basic Education Department of St. Paul University in Dumaguete offers a Summer Enrichment Program for Mathematics, Filipino, music, and sports. These programs give students the chance to have fun while discovering their abilities and developing new skills in an organized and exciting atmosphere.
To prepare students academically for the upcoming school year, the department holds that combining mathematics, language, and reading instruction gives students the chance to develop their mathematical abilities, advance their reading and comprehension abilities in both English and Filipino, and sharpen their musical and athletic abilities through sports such as swimming, basketball, and Taekwondo.
What are you waiting for? Hurry, come and enroll now! 
Book and reserve your slot thru: This Link!
For more details, contact 09674503688