SPUD Awards Ten Full Scholarships Through Lim Scholarship Program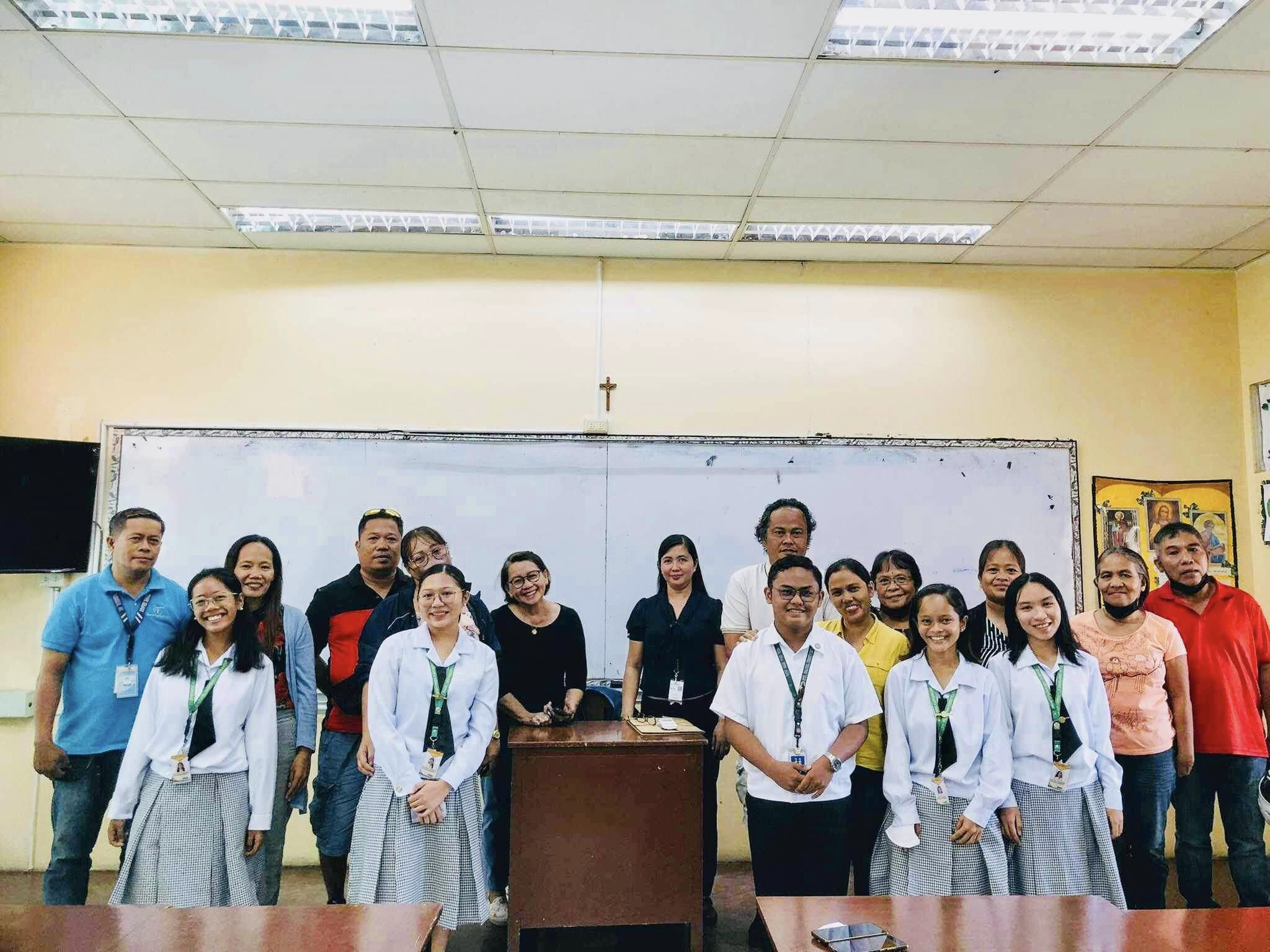 In a momentous occasion that resonates with the spirit of empowerment and education, St. Paul University Dumaguete (SPUD) celebrated the granting of full scholarships to ten deserving students through the Lim Scholarship Program.
The university hosted the event to commemorate the signing of a Memorandum of Agreement (MOA) between the esteemed grantors, Mr. and Mrs. Nemencio Lim, represented by Mrs. Felicitas E. Tropezado, and the ten (10) fortunate grantees of the Lim Scholarship Program, accompanied by their parents. This transformative event unfolded in the dignified setting of room 214 within the main building, with Dr. Mary Jane Galera, the venerable Head of the Scholarship Office, as the distinguished witness.
Moreover, the inception of the Lim Scholarship Program at SPUD holds special significance, as it is a tribute to the enduring legacy of Mr. and Mrs. Nemencio Lim. With a shared conviction in the power of education to uplift individuals and communities, they left a mark as advocates of knowledge. The Lim Scholarship Program is a living embodiment of its vision, aiming to provide essential financial support to deserving students pursuing their academic endeavors at SPUD.
Through this program, SPUD is not only extending a lifeline of financial assistance but also honoring the spirit of learning that both Mr. and Mrs. Lim cherished. The scholarships are a beacon of hope, enabling ten exceptional students to continue their educational journeys with unwavering determination. As the grantees signified their commitment to academic excellence and personal growth, the ceremony became a celebration of aspirations and possibilities.