SPUD inks Memorandum of Understanding with two (2) Indonesian Universities and CEU-Malolos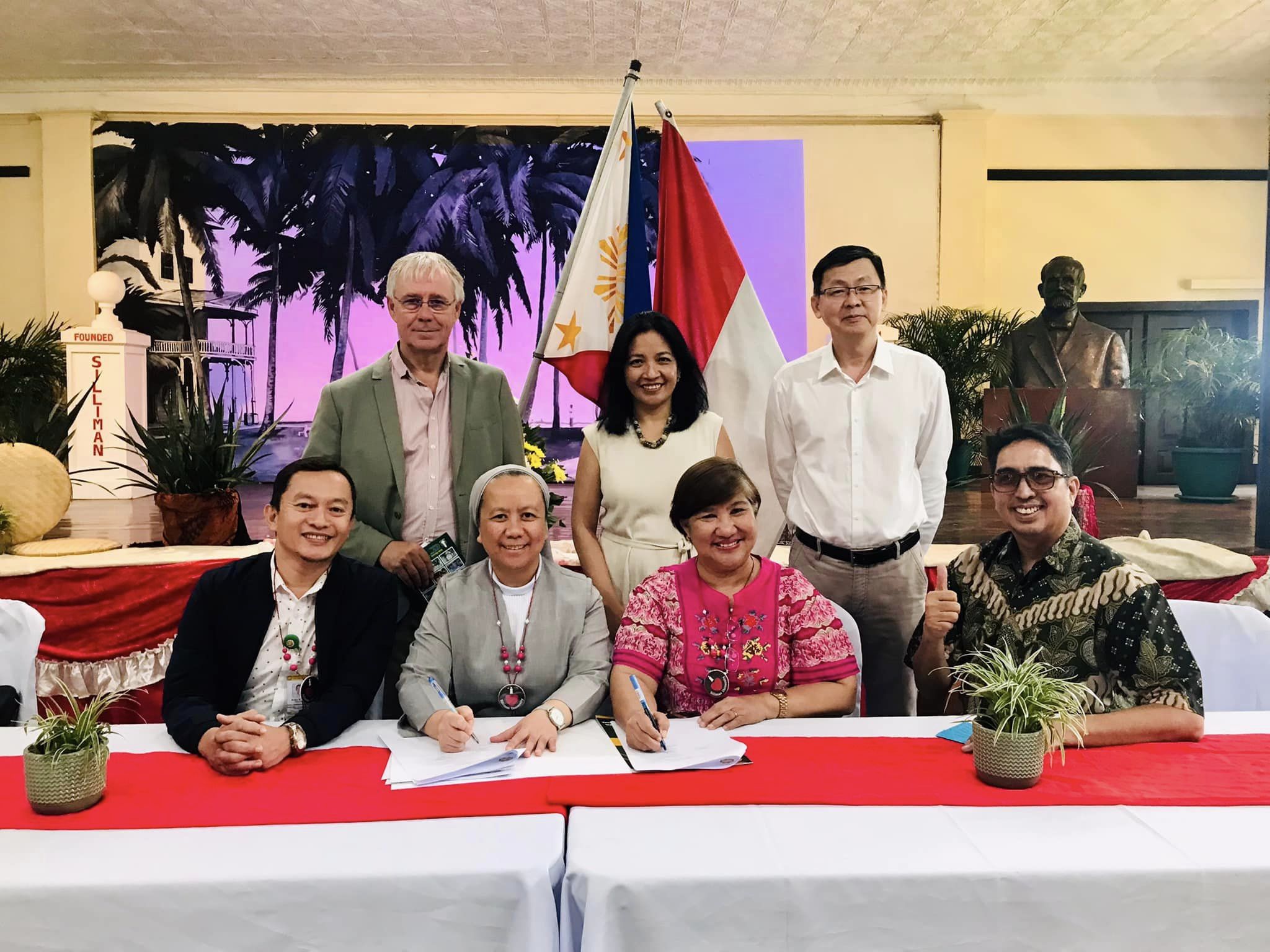 St. Paul University Dumaguete recently signed a Memorandum of Understanding (MOU) with two Indonesian universities, the Universitas Kristen Wira Wacana Sumba and Universitas Kristen Duta Wacana in Yogyakarta, Indonesia and Centro Escolar University – Malolos, Philippines (CEU). The MOU marks the beginning of a mutually beneficial partnership between these esteemed universities that will promote student and faculty exchanges, collaborative research, and community development programs.
One of the primary objectives of the MOU is to establish partnerships between the universities in the areas of linkages and networking, faculty and staff training, student development, guest lecturers, community extension programs, benchmarking, and research collaboration.
The MOU also aims to promote cultural exchange and understanding between the universities and the local communities they serve. It is expected that through the exchange programs, students and faculty members will have a chance to immerse themselves in diverse cultural experiences, improve their language skills, and gain a broader understanding of the different academic disciplines.
The partnership highlights the value of international cooperation in the field of education, and it is hoped that it will pave the way for additional collaboration between universities in Asia and beyond. Through the MOU, the universities will work together to create new learning opportunities for students and faculty, conduct joint research projects, and support community development initiatives.