SPUD inks the Renewal of the Memorandum of Agreement with ACEDDI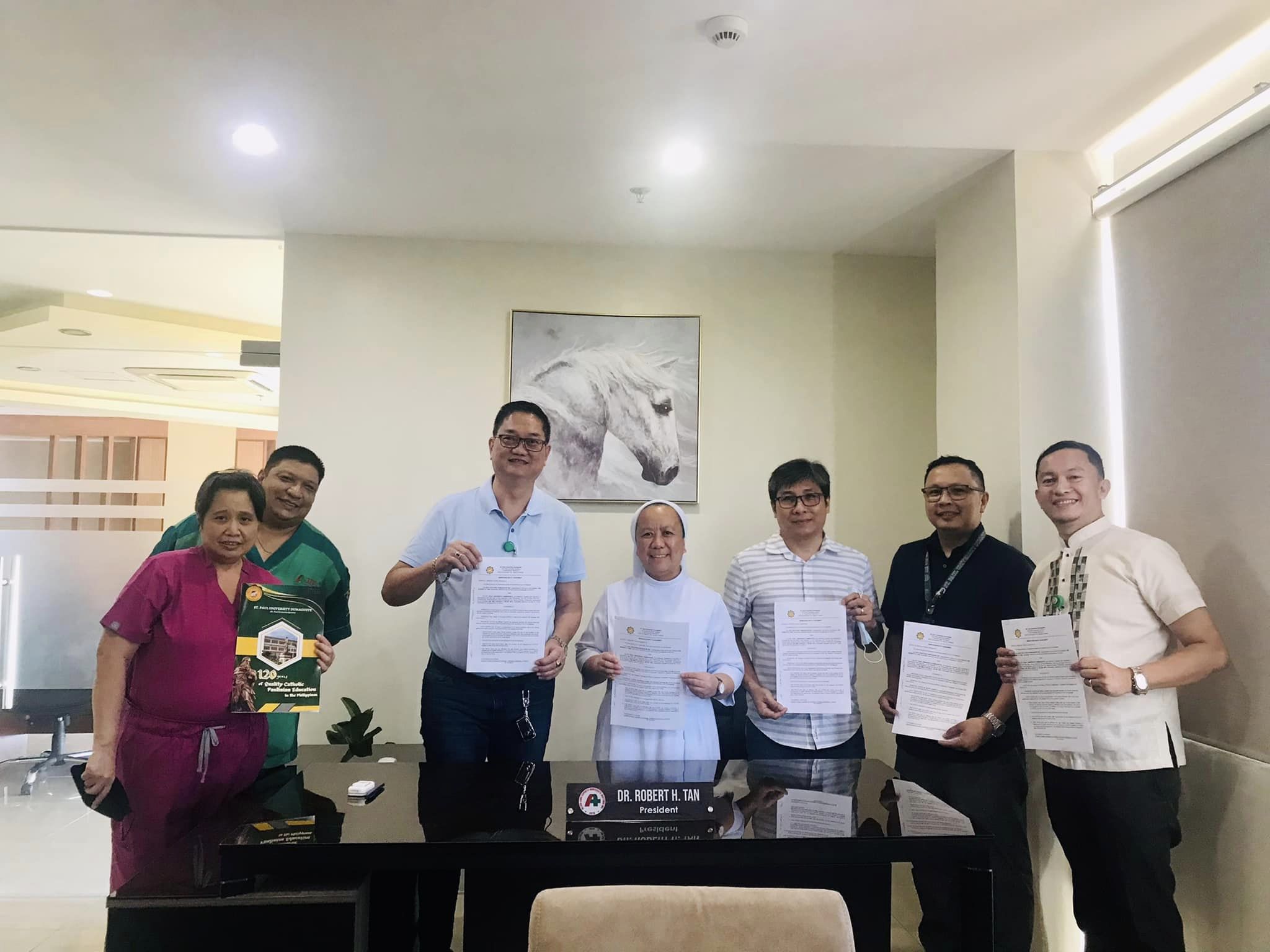 St. Paul University Dumaguete has signed the renewal of the Memorandum of Agreement (MOA) with Ace Doctors Dumaguete, Inc., in a bid to continuously provide more opportunities for Paulinian Student Nurses.
The agreement was signed by Dr. Robert H. Tan, President of Ace Dumaguete Doctors Inc., and Sr. Mila Grace Silab, University President. The hospital administrator Dr. Daryl M. Apla-On, the Chief Nurse Mrs. Lina Villanueva, and the Assistant Mr. Ian Pete Remoto were present during the signing as witnesses for ACEDDI. Dr. Cliford Kilat, Dean of the College of Nursing and Mr. Erven Noay, External Affairs Head, served as SPUD witnesses.
The MOA aims to provide clinical exposure and experiences for Paulinian nursing students as part of their academic requirements. Under the agreement, Paulinian Student Nurses will be able to undergo their clinical rotations and duties in the different departments of Ace Doctors Dumaguete Hospital.
With this agreement, SPU Dumaguete and Ace Doctors Dumaguete, Inc. aim to strengthen their commitment to serving the community through quality service and education. This partnership is set to facilitate innovative and transformative learning experiences for the Paulinian student nurses.