Pauliteen Clinches Top Prize in DTI Radio Skit Tilt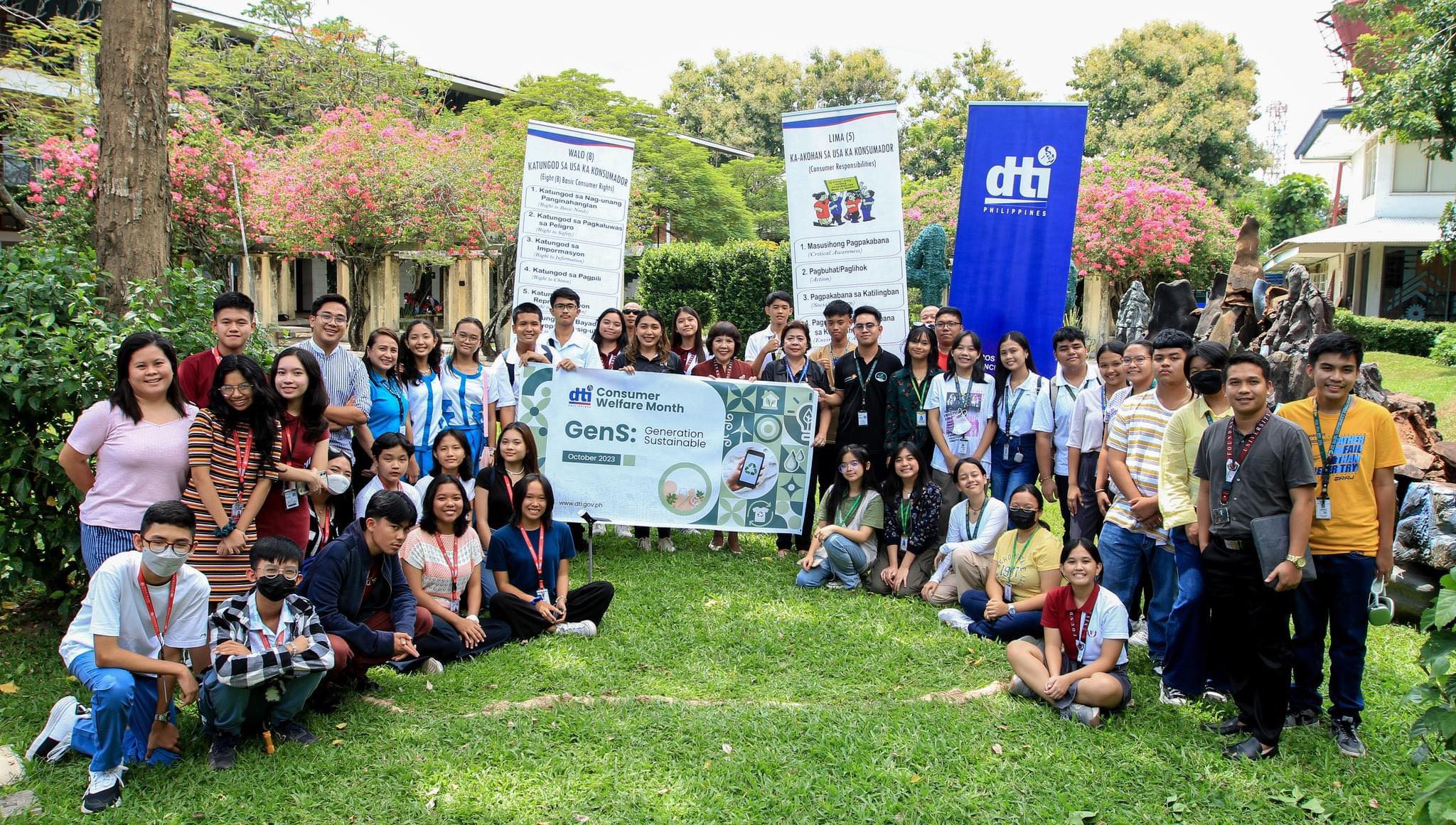 " Pauliteen, the official Junior High School Publication is one of the teams representing St. Paul University Dumaguete Basic Education Department, secured the championship at the recently concluded Radio Broadcasting Skit Competition organized by the Department of Trade and Industry (DTI) Negros Oriental last October 27, 2023. The event was held in celebration of the Consumer Welfare Month 2023 with the theme "GenS: Generation Sustainable'.
The team composed of Basic Education learners namely: Aliyah May Krisjoy Aganon, Precious Josheal D. Calumba, Sebastian Ge-rey Zerna and Fe Monawara S. Macmod bested ten (10) more participating teams of the said competition. Their radio skit focused on the theme "Generation Sustainable" emerged as a standout against the other teams such as Sillicasters (Silliman University) and Oikinawa (Foundation Preparatory Academy) who got the 2nd and 3rd places respectively.
The SPUD participants, with their coach Mr. Carl Joel Tilos, are composed of the teams: Pauliscribe (Haricca Zoe Caralos, Jeanne Alexa Senador and Lanzeiah T. Peralta) and PowerPaul (Elijah Cayod-ong Alcober, Jusmien Feya Emia Seño, Isabella Therese Baltazar Calis, and Leo Gerard Rubia) who also both delivered meaningful skit productions. All the winning and participating teams received Certificates of Recognition including gift certificates. Moreover, all the radio skit productions made during the competition will be aired in the local radio stations in November to spread awareness to the locals of the province.
The Pauliteen's win was not just a testament to their creativity and dedication but also a recognition of the youth's pivotal role in advancing a more equitable and responsible consumer landscape. This competition not only celebrated broadcasting skills but also acknowledged the significant contribution of the newer generations to the promotion of ethical consumption and sustainable consumerism.
Congratulations to all the winners and participants! The entire Paulinian community is proud of your achievement.

#BasicEducationDepartment
#StPaulUniversityDumaguete