MAN, MSN, MSES, BSN Students, Finalists of the 2023 CVCHRD Conference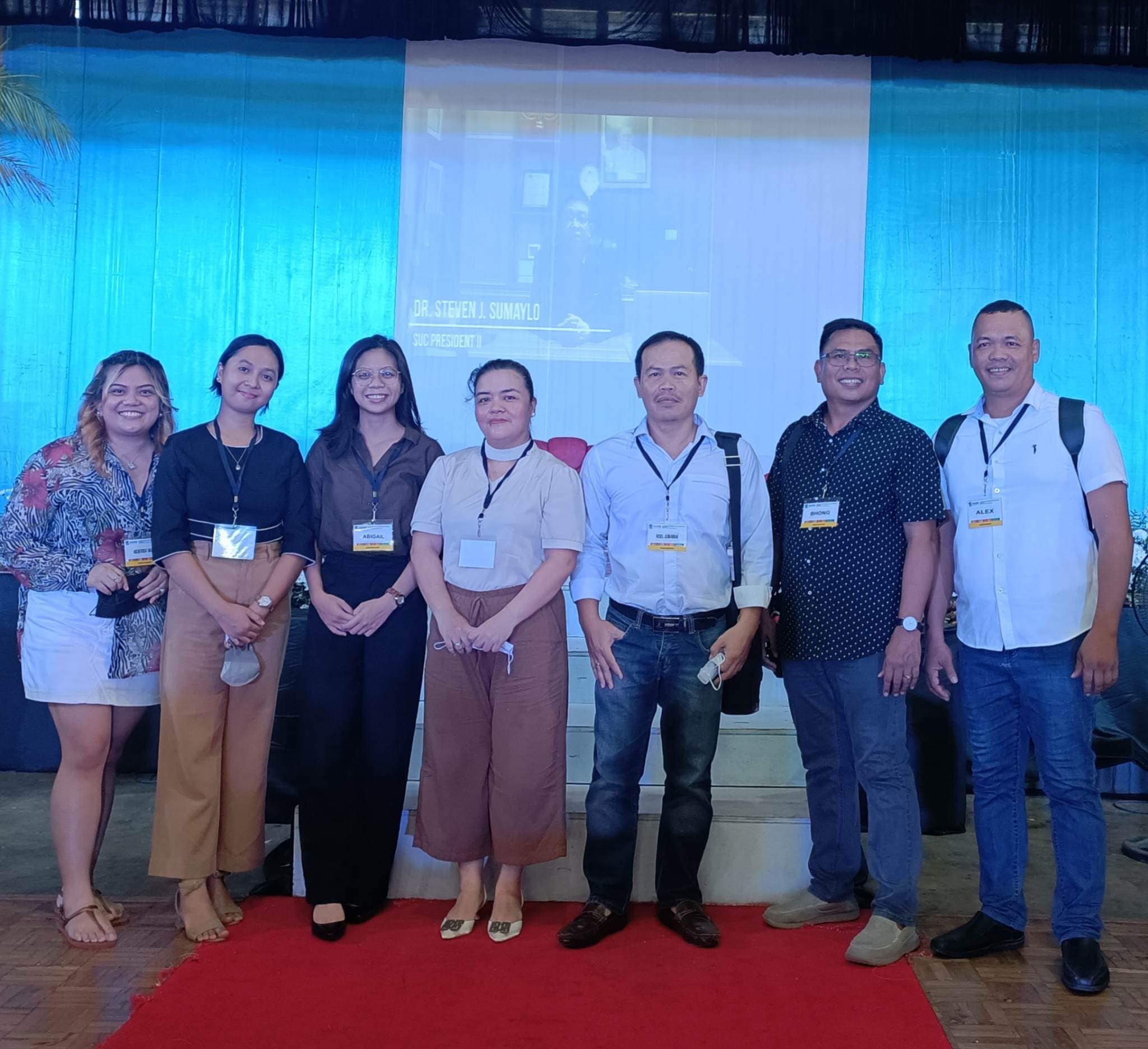 The 8th Central Visayas Health Research and Innovation Conference (CVHRIC) with the theme: "The Roles of the Academe, Industry and Government in the Attainment of the UN's Sustainable Development Goals" was held on May 10-12, 2023 at Siquijor State College (SSC). The 3-day face-to-face event brought together the health and innovation researchers and practitioners to share in the plenary, podium, poster, infographics, infomercial, and exhibits. 
SPUD was represented by the following and their corresponding event:
Ms. Angeline Patricia Omaguing, RN, MSN ( Poster, 3rd Place, Student Category)
Ms. Abigail Ramirez, RN and Ms. Michelle Egera, RN also representing the College of Nursing ( Infographics, Finalist, Student Category)
Engr. Noel Tubac, MSES ( Infographics, Finalist, Student Category). All the participants received Certificate of Recognition from CVCHRD and DOST.
" By joining in the said conference, it has made our university visible in terms of Research and Innovation. Seeing our faculty and students engaged in insightful academic presentations and discussions is just so rewarding and fulfilling. The production of knowledge and utilization of research findings were made possible through the different events the CVCHRD initiated. Kudos to the organizing team and congratulations to our SPUD representatives!", Dr. Tichie Ann Baena, Dean of the Graduate School, said.
The event has also paved the way for increased networks between SPUD, Siquijor State College and Foundation University as Mr. Alexander Baena, Dr. Romario Ybanez, and Dr. Jumawan had an initial meeting with the significant personalities on possible research works on biodiversity while Dr. Baena met with the Research officials of the University of San Jose Recoletos for possible Scopus publication opportunities. This is a developing story.
Congratulations and may the Pauline power be with you!