St. Paul University Dumaguete Empowers Local Education with Technology Donation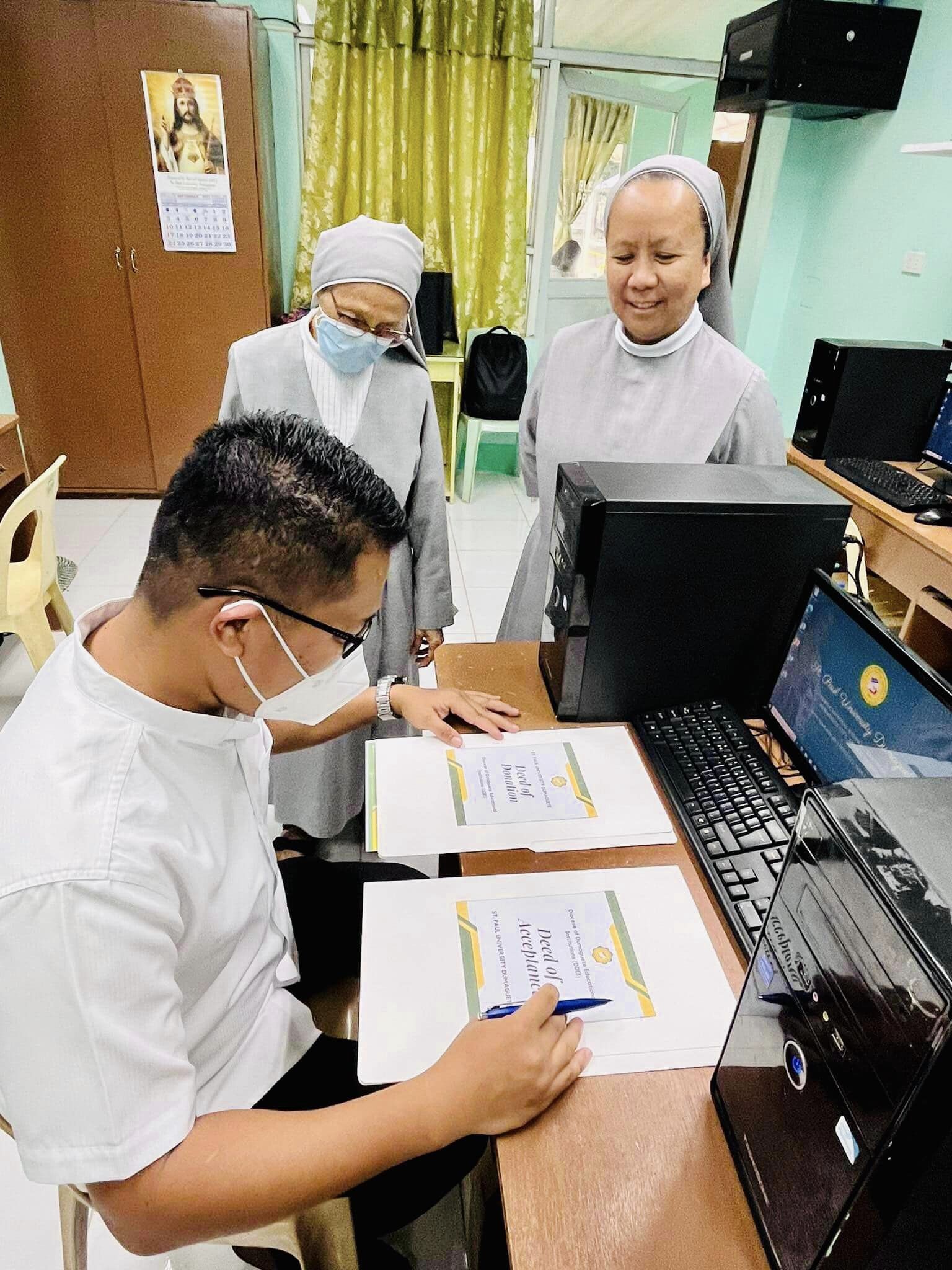 St. Paul University Dumaguete (SPUD) reaffirms its dedication to advancing education in the digital age through a significant initiative. In response to the growing importance of technology in learning, the university's Basic Education Department has generously donated computer units to the Diocese of Dumaguete Educational Institutions (DDEI).
Under the visionary leadership of Sr. Mila Grace Silab, SPC, University President, and Sr. Mary Maynard Paglinawan, SPC, VP for Administrative Affairs, SPUD has made a resolute commitment to fostering quality education in Negros Oriental. Their recent donation of computer units to DDEI stands as a testament to this dedication, emphasizing equal learning opportunities and technological advancement.
The computer units, gratefully received by DDEI Superintendent Fr. John Renil Quilliope, are poised to revolutionize the teaching and learning experience in local schools. This generous contribution will not only aid educators in their daily tasks but also enhance students' engagement with educational materials.
St. Paul University Dumaguete's initiative showcases its unwavering commitment to providing top-notch education and empowering the next generation with the tools necessary for success. The university's proactive stance in promoting digitalization in education is a significant step toward a brighter future for local learners.