SPUD Extends Helping Hand to Local Schools: A Tale of Generosity and Community Impact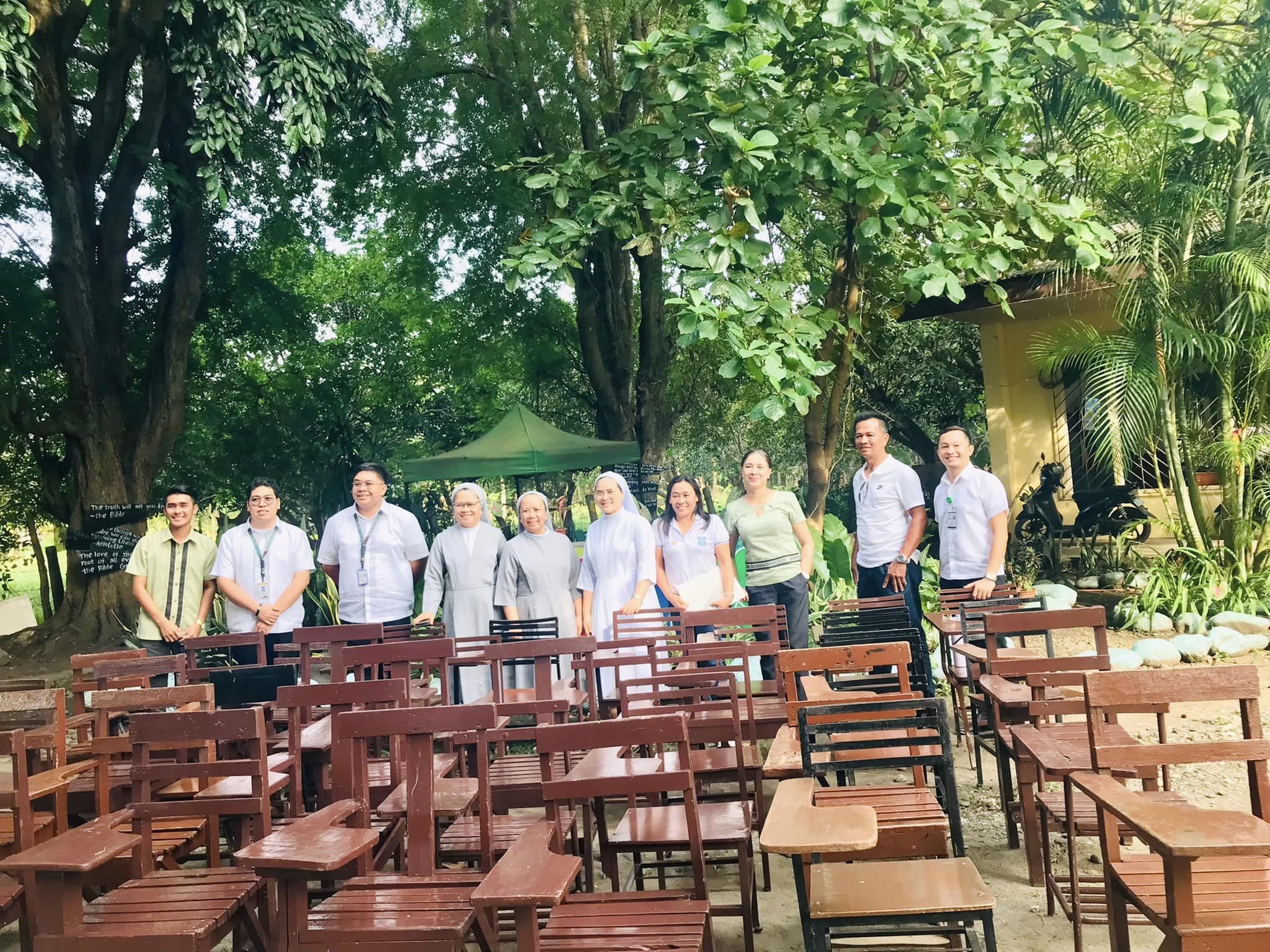 In a heartwarming display of generosity, St. Paul University Dumaguete (SPUD) has significantly impacted the local education sector by donating much-needed chairs to Bio-os Elementary School and Azagra High School. The kind gesture, aimed at enhancing the learning experience for students, was met with gratitude and appreciation from the school communities.
Mrs. Marilyn S. Rosales, Bio-os Elementary School's Principal, expressed her heartfelt thanks for the donation, which comes at a crucial time for the school. Increasing enrollment had posed a challenge, leaving the school needing desks and chairs to accommodate all students comfortably.
The donation was not merely a practical solution but also a symbol of the power of collaboration within local communities. By repurposing surplus chairs, SPU Dumaguete showcased how neighboring institutions can work together to bring positive change to their communities. Moreover, the chairs were especially welcomed by the school officials and teachers, many of whom are Paulinians themselves, highlighting the close-knit bond among the community members.
This act of generosity reflects SPU Dumaguete's dedication to social responsibility and community upliftment. By recognizing the vital role of education and youth development, the university has taken a proactive step in supporting the educational endeavors of Bio-os Elementary School and Azagra High School. This initiative not only improves the learning environment but also cultivates a spirit of kindness, inspiring others to contribute positively to their localities.
The turnover ceremony, attended by key figures including Mr. Carlito Tapis, a prominent Paulinian, Mrs. Adorable Venus F. Rasay, and Azagra councilor Oscar Limbaga, emphasized the collaborative effort between the university and the community. A group of dedicated Paulinian teachers and a PTA officer, Judelyn S. Masamong, were also present, symbolizing the unity and shared commitment to improving education in Dumaguete.
This thoughtful gesture from SPU Dumaguete serves as a shining example of how collective efforts can create a lasting impact, fostering a stronger sense of community and shared responsibility among its residents.